In a sun-heated office or bedroom, there is rarely a feel-good atmosphere. Cooling down is needed. But the range of options is limited. Is an air cooler with water a good option?
Different ways to cool down
In the summertime, the indoor climate is often unbearable. When the outside temperature is 25 degrees or more, simply opening the window doesn't help either. A proven solution is to wrap yourself in a damp shirt. But this option is only suitable to a limited extent, especially for the home office.
The trick with chilled feet in a bowl of water usually only works for a limited time.
But basically, the idea of ​​using water is not so bad.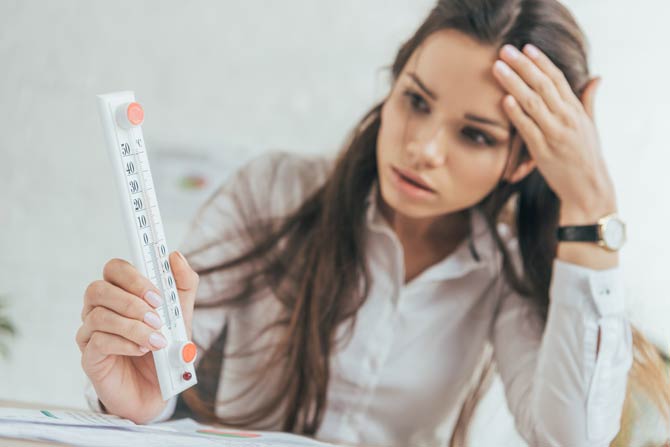 Cooling with water: details on how it works
From a physical perspective, a so-called air cooler works on cold evaporation or evaporative cooling. The principle works by a mobile water cooler sucking in warm air and passing this air on to a water-filled container. As the water evaporates over time, a cooling effect is created in the air. The devices generate an air flow enriched with water droplets, which is fed back into the room via a fan.
This automatically increases the humidity. However, an air cooler is not an air conditioner, as the device only generates a cool air flow. With its light weight, energy-saving functionality and quiet operating noise, an air cooler still offers a number of advantages.
In addition, the models work without chemical additives and are available from small desk formats to mobile versions on wheels.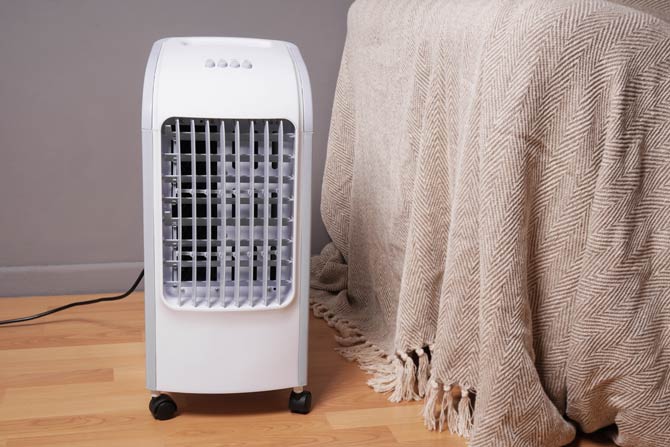 Home remedies instead of air coolers?
Some home remedies also achieve a cooling effect.
A good idea is a cotton towel hung cold-wet, which creates a cooling effect throughout the room.
Another option is a bucket filled with cold water, in which the cooled liquid will spread over time and, accordingly, reduce the room temperature.
Source: https://www.blog.de/luftkuehler-mit-wasser/