Not every household has space to set up a large piano. If you are still enthusiastic about the instrument with the black and white keys and want to play alone or with the youngsters, buying a keyboard is the ideal alternative.
The technical progress of the instrument is constantly progressing, which comes close to a piano in terms of sound and function. But what exactly should you look out for when buying a keyboard?
The keyboard – a good alternative to the piano
If you don't just want to enjoy culture as a listener, you can live out your own musical talent with a variety of instruments. Guitar and piano are absolute classics when it comes to the first steps in learning an instrument. Big advantage of both instruments: Chords can be played on them as well as melodies.
A real piano costs thousands of dollars. In times when you save a lot on tickets for concerts, this can be too expensive a purchase.
Here a keyboard is ideal that leads to playing fun and a great sound experience for just a few hundred euros. Making music quickly becomes a new stimulus for families and a lifestyle – thanks to the headphone connection, even without disturbing the neighbors.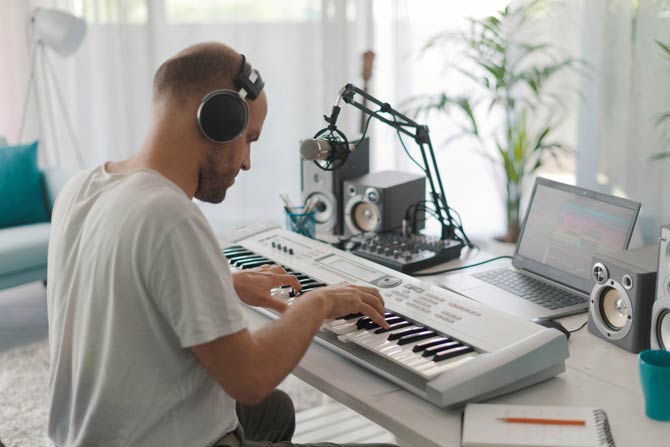 The influence of touch dynamics when buying
The technical development of electronic instruments is progressing steadily. Laypersons often do not know what to look for when buying a keyboard and only go by the price. In order to enjoy playing for a long time and to get close to the playing feel of a piano, touch dynamics are indispensable.
This has a special suspension of the keys, to which the electronics of the keyboard react. The harder the keys are pressed, the louder the tone sounds. This behavior is comparable to a real piano and will appear more realistic as the value of the keyboard increases.
The same applies to the sound experience, which is of course also generated electronically. Similar to other technical devices in wholesale, the sound quality in production and playback increases with the price. If you just want to practice for yourself with headphones, you can get by with a cheaper keyboard. A little more money should be paid if the keyboard is to fill entire rooms with sound from its internal loudspeakers.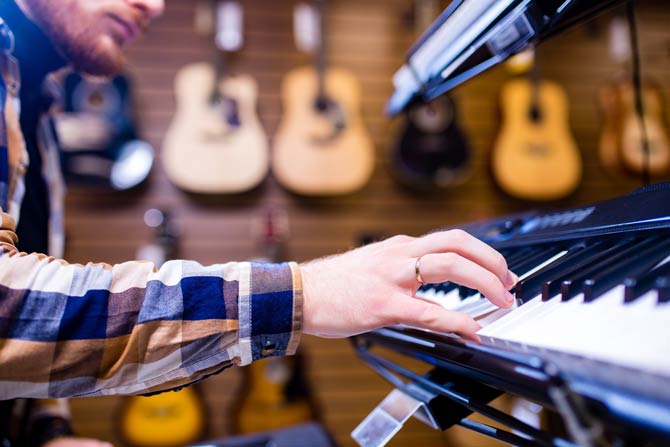 The right accessories for fun and transport
There are even differences in size and format. Smaller keyboards with 61 keys are offered, which are ideal for children and young people thanks to their reduced length. Adult and ambitious musicians should rely on a keyboard with 88 keys, which corresponds to a piano.
Accessories such as pedals and a stable stand also contribute to the fun of playing.
You will also need a padded transport bag. Depending on how many keys the keyboard has, the bag should of course also be tailored accordingly. There is no point in buying a 61-key keyboard bag for a smaller or larger keyboard. Because a firm fit in the bag is essential to protect the keyboard electronics.
Find the ideal start to learning
Whether as a child or an adult, getting started with a keyboard for the first time does not require investing in high-tech right away. Here it is particularly worth accessing a specialized online shop and contacting the shop's support for the last questions.
For the first steps on the keyboard, video tutorials and books are just as worthwhile as learning the piano via an app. Many exciting, digital courses have been created here in recent years. For ambitious beginners, however, there is no substitute for attending a music school.
Source: https://blogg.de/worauf-beim-keyboard-kauf-achten/