A servo motor is an electronically operated motor that uses a servo controller to continuously control speeds, torque and precise positions. In addition, the control electronics enable precise programming for controlling the engine.
Areas of application in the manufacturing industry
The special feature of servomotors is that the devices enable precise control of position, speed and torque. This mode of operation in turn means that a servo motor is an important technical basis for precise and dynamic movements.
The motors are always coupled to a servo controller, which converts signals sent out by control units and allows for precise programming.
Servo motors are primarily used in the manufacturing industry – for example in robotics processes, for additive manufacturing processes in plastics technology or for the roller control of printing machines.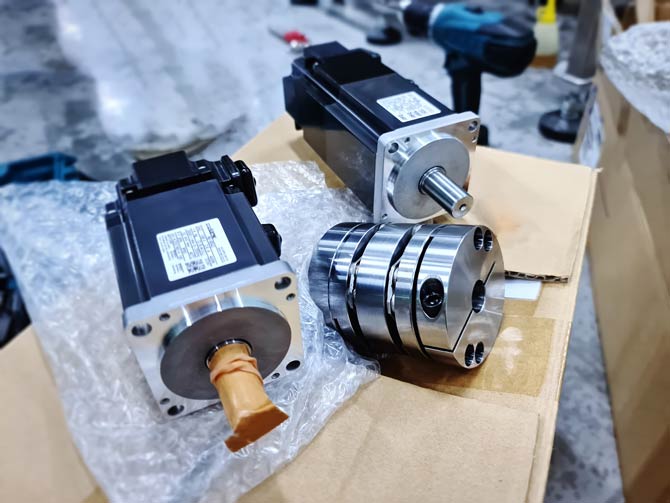 Control via a servo controller
With a modern servo motor, control is always carried out via a servo controller. The combination of both components forms the servo drive. This interaction is essential so that the motors can be operated with the help of a high power density, high effective torque and dynamic movements. The way it works enables particularly energy-efficient operation.
In addition, the machine achieves a high nominal output with small dimensions. This function results in cost savings on several levels. Accordingly, the servo-supported drive systems work particularly economically.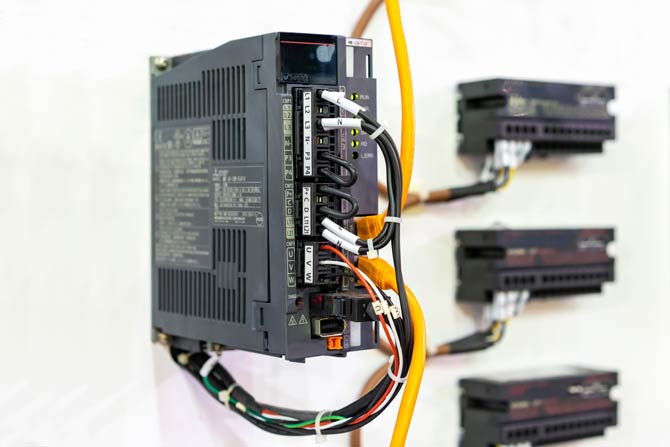 Accurate control of speed and torque
However, the greatest advantage of a servo motor only becomes apparent when it interacts with the servo controller. Together, software-supported programming leads to impeccable precision.
Accordingly, servo motors form a good technical basis for precise control of speed, position and torque.
A dynamic adaptation to necessary movements is easily possible. Therefore, servo motors are well suited to implement complex mechanical processes.
Efficient cooling as an important basis
An important component for a well-functioning servo motor is efficient cooling. This cooling takes place either via air, oil or water. Another strength of servomotors is the favorable price-performance ratio, which is based on manageable maintenance, a long service life and low initial costs. The motors can be easily integrated into existing systems.
Classic areas of application for the manufacturing industry range from packaging machines and the plastics industry to textile processing and printing technology to shipbuilding, e-mobility, the pharmaceutical industry, metalworking and energy technology. In all areas, servomotors offer the advantage of realizing complex machine actions without extensive production processes.
Source: https://blogg.de/servomotor-funktionsweise/