The CONET company PROCON IT GmbH has been cooperating with the course for three years Master Life Cycle & Sustainability with the Pforzheim University. The course is headed by Prof. Dr. Tobias Viere, the cooperation was initiated by Heiko Weisser and Bettina Krauth – both part of PROCON IT.
What happened until now?
Since October 2020, our team of experts has been teaching tried-and-tested courses as part of the master's program mentioned above project management knowledge in the context of sustainability to students of the university.
Who imparts this knowledge?
Since the 2020/21 winter semester, Heiko Weisser, Managing Consultant at PROCON IT, has been active with a changing co-trainer. Tanja Bender, Senior Consultant Strategy & Sustainability Consulting CONNECT, has been on board since October 2022. Based on her professional experience, she encourages students to combine project management content with sustainability topics from their course. Your contribution is a real benefit for the seminar.
How do we impart the knowledge?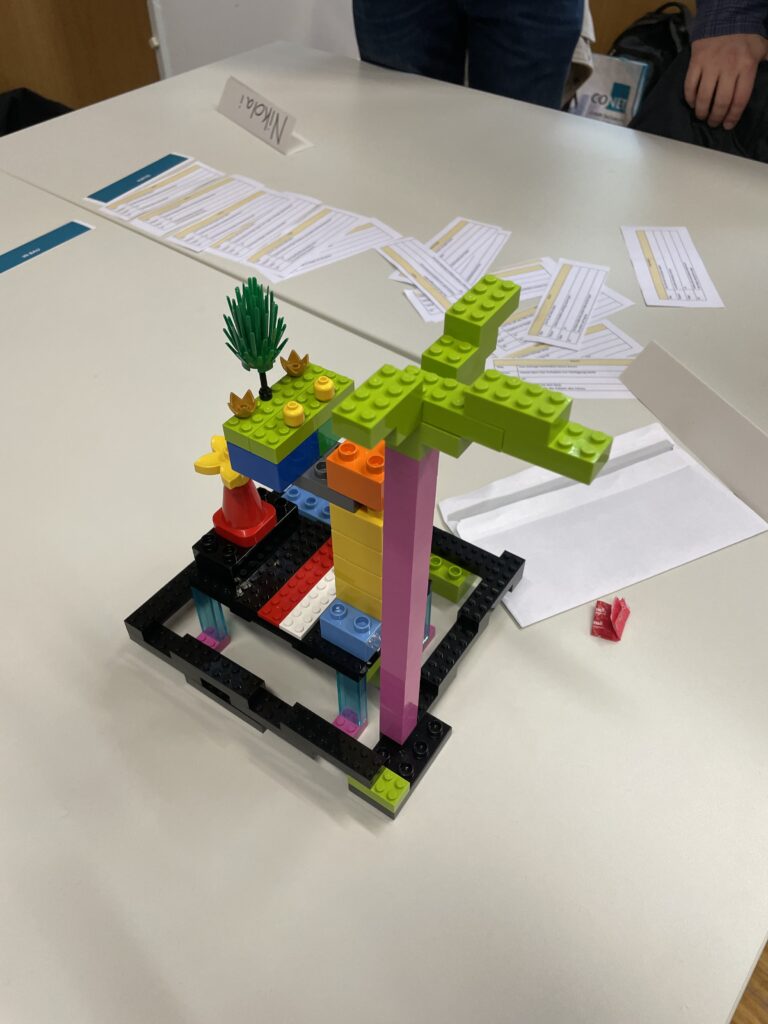 We mediate in several three-hour seminar dates – in a relaxed, relaxed manner and with great practical relevance – Basic project management knowledge: From project initiation to project completion, from the waterfall model to agile and hybrid methods. The students work on certain topics both in lectures and group work and independently in ten-page term papers. And, yes: we also play LEGO.
Where are we now?
The winter semester 2022/2023 seminar is over. We received positive to downright enthusiastic feedback from the participants. The freely chosen seminar papers, some of which are written at a very high level, also give the CONET group a content that should not be underestimated added value.
How does the future look?
We are very happy to impart our project management knowledge again in the coming winter semester 2023/2024 at the Pforzheim University. Until then, in the summer semester of 2023, as part of the practice-oriented approach of challenge-based learning, the cooperation will be expanded to include a project case study under Tanja Bender's responsibility.
Source: https://www.conet.de/blog/procon-it-kooperiert-mit-der-hochschule-pforzheim/