Computers or digital devices such as mobile phones and tablets have become indispensable in today's world. Increasing digitization not only plays a major role in the use of the internet and social networks, but also in office work. This is strongly influenced and also changed by the digital possibilities.
Offices through the ages
Nowadays in most offices it is common to communicate with business partners or colleagues via video telephony or e-mails. Documents are accessed or archived more and more frequently via clouds.
In addition, work models such as remote working, new work or home office are becoming increasingly important.
Digitization significantly simplifies work in the office thanks to its advantages. Working environments in which filing cabinets were crammed full of documents are becoming a thing of the past. Instead, the so-called paperless office is becoming increasingly popular, because the paper requirement in everyday office life is increasingly being reduced to a minimum.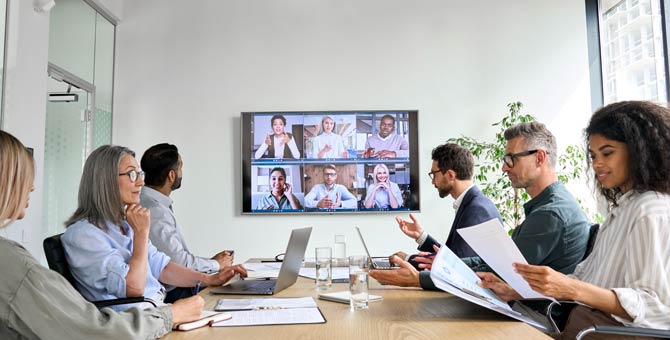 Advantages of digitized offices
In offices that are not very digitized, those affected are often faced with the challenge of stacking huge boxes of documents or deciphering handwritten notes after a long time. In this case, digital solutions create central forms of data storage that can be easily accessed by all employees from their PCs and digital devices.
It only takes a few mouse clicks to read or find documents. A simple connection search is just as uncomplicated, since employees in an office usually only need certain documents from comprehensive files. Desired documents are thus quickly accessible in digitized archives.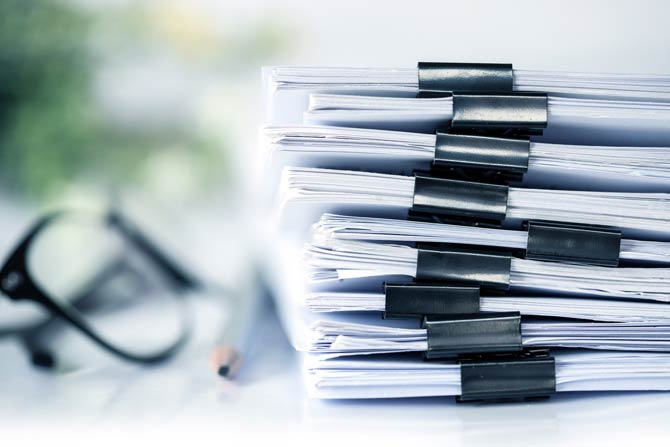 Tips for a smooth digitization of the office
Nowadays, digitization has more or less found its way into every office. Because even in less advanced offices, communication with clients or business partners is increasingly taking place via e-mail.
Taking stock is essential for establishing a paperless office.
Office operators can determine which areas of the company have not yet been digitally recorded. When archiving documents digitally, it is imperative to destroy the original papers after scanning and archiving in accordance with GDPR.
To do this, the documents must then be shredded, for example, using a document shredder. Important instruments and tools for digitized offices are also cloud systems, document scanners and digital calendars. At the same time, digital pin boards have proven themselves.
Maximum data security and cost savings
It is often the case that not all employees have unrestricted access to all company documents. In digitized offices, employees can therefore assign rights as to which employees can view which documents. Data security is improved because unauthorized persons are not allowed to look at the documents. The digitization of documents saves a lot of material, costs and time.
All costs for printing documents such as invoices are automatically eliminated. In addition, companies do not have to invest any additional costs in shelves or storage.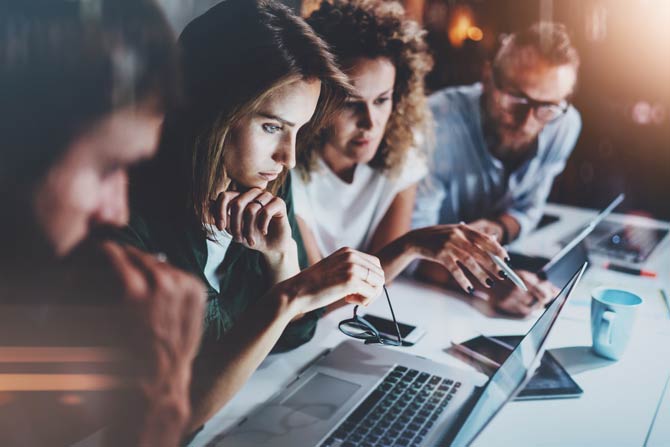 Good customer service
In a digitized office, workflows usually improve automatically. Digitization also has a positive effect on customer service, as field staff can, for example, call up all important data at any time during customer meetings.
Service employees benefit from the same advantages, because employees can competently process customer requests through digitization. It is also an advantage for good customer service that all important documents can be sent easily by e-mail. Depending on the content, this is simply encrypted to ensure that only the intended recipient can open and read the content of the mail.
Better flexibility and workforce planning
Digitization enables access to all important documents from almost any location. It is often not even necessary to be present in the office or to work from home. These opportunities open up numerous advantages for employers and employees.
A digitized office also has positive effects for personnel planning because representatives – for example in the event of illness – can also quickly access all important documents.
The fast and uncomplicated access to the documents may even allow for potential savings for personnel.
Better competitiveness
Digitized data archives form an important basis for networking with other branches or external employees as required. So nothing stands in the way of uncomplicated project work.
This even opens up options for collaborating with other companies or customers – provided everyone involved is pursuing similar digital goals.
Source: https://www.blog.de/digitalisierung-im-bueroalltag/