From January 2023, Germany will allow self-driving cars to reach speeds of up to 130 km/h.
Autonomous vehicles from Mercedes
In the summer of 2022, the World Forum for the Harmonization of Vehicle Regulations of the United Nations Economic Commission (UNECE) agreed to increase the maximum speed for autonomous driving to 130 km/h. In the meantime, more than 50 countries have made the adjustment, including the EU member states, for example.
This means that theoretically self-driving cars can now be driven at speeds of up to 130 km/h in this country.
But there are currently only two cars that are allowed to drive on motorways with level 3 or automated mode. The two models are the EQS electric vehicle and the S-Class from Mercedes in combination with the optionally available Drive Pilot system.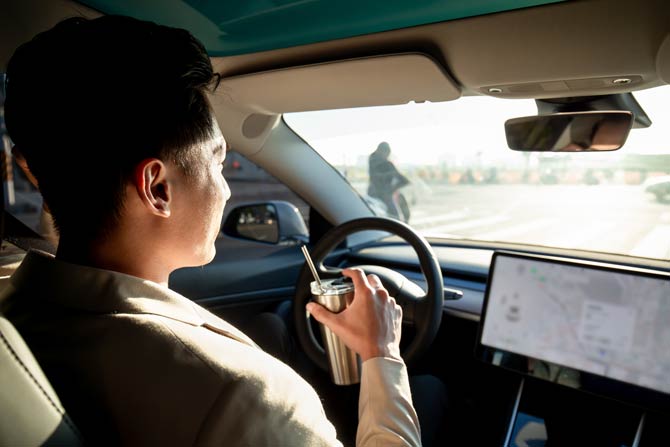 Gradual speed adjustment
According to the Automobilwoche Paywall, Mercedes has not yet set a precise timetable for certification and approval of the Drive Pilot for the adjusted maximum speed.
The automobile manufacturer is currently focusing on the conception and adjustment of the necessary parameters. As part of this, Mercedes would like to correct the Drive Pilot step by step from 60 km/h to 130 km/h.
Occasional overload of the driving systems
Autonomous driving allows drivers to take their hands off the steering wheel while using the vehicle with the Drive Pilot system activated. The car then automatically observes the necessary safety distance and corrects the lane if necessary.
Currently, however, the system still occasionally suffers from a form of overload. In these situations, drivers have to take control of the cars again.
Source: https://blogg.de/level-3-deutschland-autonomes-fahren-maximal-130-kmh/