Mobile phones and smartphones have become indispensable in our modern times. We use cell phones every day for a wide variety of activities, ranging from texting to using the internet to making phone calls.
But what to do if the smartphone is broken and a repair is due?
Irreplaceable in many situations
Mobile phones have become so important in our everyday life that we rely on the small devices in many situations.
If the devices only work to a limited extent or not at all, a repair is due.
But when does it make sense to lend a hand yourself or to turn to a professional repair service instead?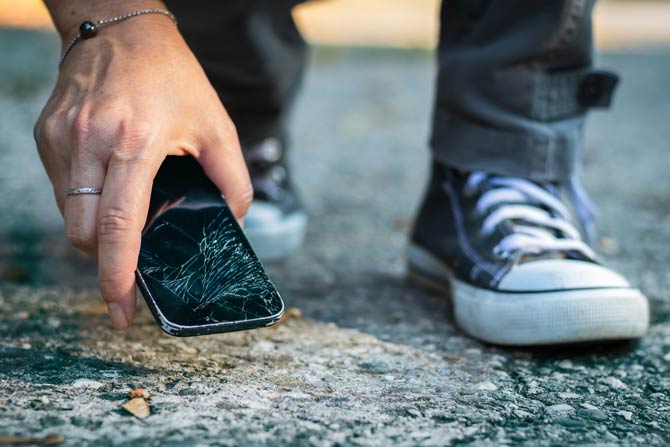 Trust in your own technical skills?
Before smartphone owners repair their cell phone themselves, they should ask themselves whether they can actually solve the technical problem on their own. If you are not experienced in repairing smartphones, you may quickly be overwhelmed and, in the worst case, cause further damage. In this case, a professional cell phone repair is definitely the better decision.
On the other hand, if cell phone owners have the necessary skills, they can also try to solve the problem themselves. This recommendation applies primarily to minor repairs such as replacing the battery or display. The World Wide Web offers a wide range of different tutorials and guides to help with repairs. However, careful handling of the devices is important so that the device is not damaged.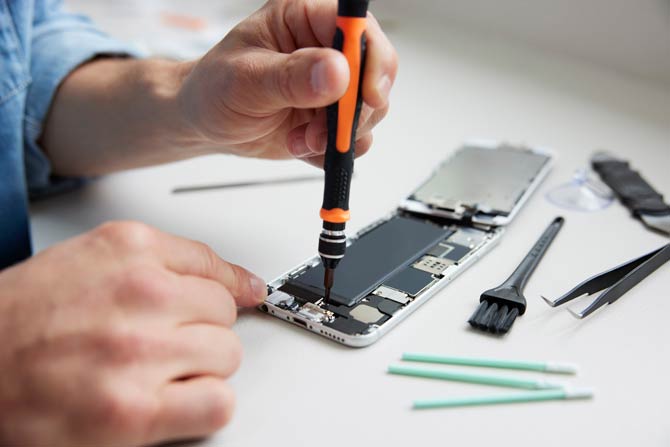 Consider warranty conditions
The guarantee plays another crucial role.
If mobile phone owners repair their device themselves, they usually risk losing their warranty.
For this reason, it is urgently necessary to obtain detailed information about the guarantee conditions in advance. It usually makes sense to send a defective smartphone directly to the manufacturer a few months or a few years after purchase. Even if the cell phone is older and the warranty period has expired, it often makes sense to contact a professional service provider.
Damage at a glance: when to seek repairs?
If the cell phone fell on the floor or the device suffered a strong impact for other reasons, there is a risk of a defective circuit board. Because in this situation there is usually complex damage, the smartphone should definitely be repaired by an experienced expert in this case. The same applies after the smartphone has come into contact with water.
Even if the device works initially in the event of water damage, serious damage may only occur afterwards. Then the repair by a specialist is absolutely necessary.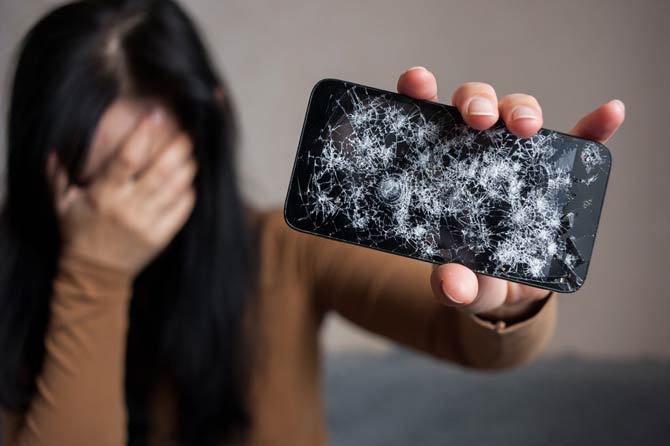 Professional repairs for software problems or defective cameras
If the entire device suddenly no longer works properly, this damage may be an indication of a problem with the electronics. In this case, contacting an expert is just as useful as in the case of software problems that manifest themselves, for example, in apps that are too slow or no longer working at all. With this problem, it is often sufficient to reset the mobile phone to factory settings.
If the measure does not bring the hoped-for success, a check and repair by a specialist is absolutely necessary.
If the camera belonging to the smartphone no longer works properly and produces blurred images, this condition is often also an indication of a defect. This also requires professional help.
When to repair the cell phone yourself?
If there is simple, uncomplicated damage, smartphone owners may be able to fix the problem themselves. Various scenarios are conceivable. If the smartphone battery no longer works properly or discharges too quickly, it is often sufficient to replace the energy storage device. In most cases, replacing the battery is rather uncomplicated.
There are several tutorials and guides available online on the subject. In addition, smartphone owners can replace a damaged display themselves. There are also various tutorials and instructions online that deal with this topic. In order not to cause any major damage during a display repair, it is advisable to follow the instructions exactly and to fix the problem patiently. If you feel unsure about using your own smartphone, you should contact a smartphone dealer.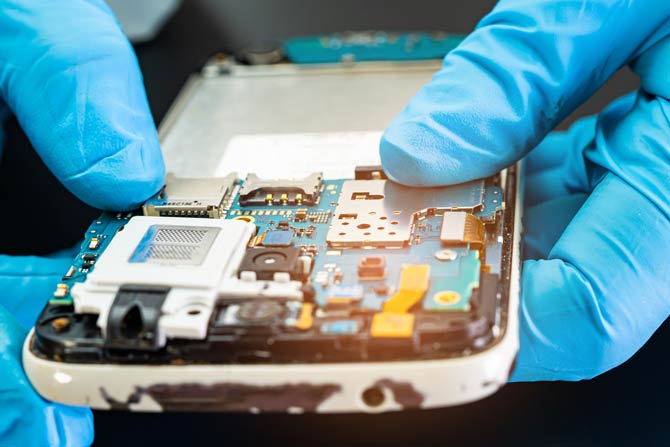 Personal initiative when changing housing parts
If the casing of your own smartphone is damaged, it may be a good idea to replace the respective parts yourself. There is also a large selection of instructions and tutorials on the Internet for this question.
However, before smartphone owners start repairing, they should bear in mind that replacing the housing is relatively difficult.
It is therefore all the more important to read the instructions carefully and thus avoid further damage. If you are unsure, you should have the housing parts replaced by a specialist instead. If charging or connection problems occur on your own smartphone, replacing the affected plug or cable is usually a good idea. Layman knowledge is usually sufficient for this type of repair.
Do it yourself or a professional? The damage decides!
In general, it can be said that repairs on your own are worthwhile, especially for simple damage such as changing cables, plug connections, housing parts, displays or batteries. However, careful handling of the device is absolutely necessary, as is orientation to instructions and tutorials from the Internet.
If mobile phone owners are not technically savvy or if the damage to the smartphone is complex, a professional repair is definitely the better choice. This means that mobile phone owners can play it safe and avoid further damage to the smartphone or possible follow-up costs. Because warranty claims expire if you repair it yourself, it is important to weigh up the advantages and disadvantages of doing it yourself or having it repaired by a professional.
Source: https://blogg.de/handy-selbst-reparieren-oder-nicht/