Mastercard is an American company known for its credit cards. The group is now starting a payment pilot project that Mastercard is introducing in five Brazilian supermarkets. The concept of this project is to enable contactless payment using facial recognition.
Pilot project in Brazil
If the concept of the US financial service provider Mastercard catches on in the future, tiresome rummaging around for your wallet at the checkout will soon be a thing of the past. The company therefore launched a pilot project in São Paulo, Brazil. The scene of the biometric "Check Out" are a total of five St. Marche supermarkets.
This system provides contactless payment via face recognition or waving.
This is how the new payment method works
In order to use the biometric payment method, users must first register in the app of the identity checker or retailer. In this app, users have the option of storing their biometric data. Users then simply have to look into the camera at the checkout.
This principle is comparable to Apple's Face ID for unlocking iPhones. In order to realize this project, Mastercard is cooperating with the Brazilian start-up Payface, which designed the app for the supermarkets.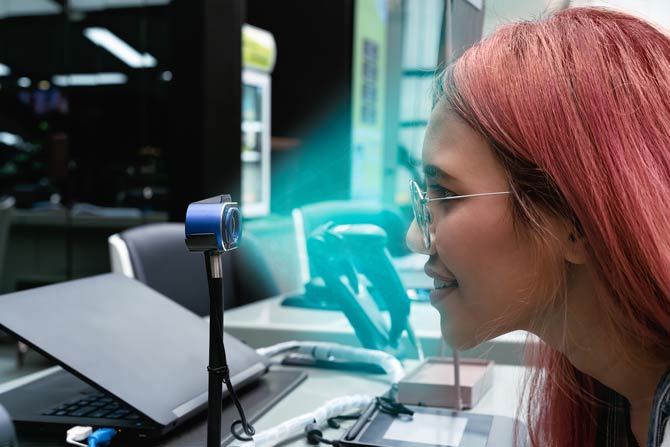 The Plan: An international rollout of the system
Nili Klenoff, senior vice president of product innovation at Mastercard, points out that the company also wants to roll out the system in Africa, the Middle East, Latin America and Asia in the near future. In the long term, Mastercard aims to offer this solution everywhere.
Further functions are currently being worked on, which are also based on this technology. However, the providers cannot name an exact point in time when the method will be introduced in other countries.
Source: https://www.blog.de/mastercard-biometrischer-bezahlvorgang/