Are you looking for a platform that allows you to combine services, collaboration, content and analytics in a smart way? Are you facing the challenge of replacing silos, isolated solutions or even old SAP Netweaver Enterprise portals in order to further advance your IT with new impulses? Then it's worth taking a look at the SAP Build Work Zone.
What is the SAP Build Work Zone?
With the SAP Build Work Zone, it is easy to create company pages that enable central access to business application information and greater collaboration on any device. In this way, employees have a central page on which all relevant information can be found and access to the functionalities of various systems is enabled.
What are key features of the SAP Build Work Zone?
Harmonized access to business applications and third-party content – Access information and processes from SAP and third-party applications, seamlessly integrating different content types such as tasks, workflows, and web content into a single workspace.
Sharing and interacting with teams and colleagues – Administrators and users can benefit from a wide range of options to share information and interact with each other. Blogs, multimedia, polls, polls, wiki pages, events, knowledge base articles, tasks, and feeds, among others, are available for this purpose.
Adaptation and extension of the SAP Build Work Zone – Users can design the SAP Build Work Zone according to their individual requirements in order to adapt it even better to their personal needs. It can be easily extended according to the business needs with the SAP Business Technology Platform Services, with chatbots, with workflows and much more.
Access from anywhere and across multiple channels – Quick access to information via web browser (desktop or mobile) or the mobile app, regardless of where the user is – in the office or on the road.
Secure Access – The solution provides role-based navigation and convenient access to content across the SAP Build Work Zone via single sign-on (SSO) with or without a password.
Integration of on-premise and cloud applications – The SAP Build Work Zone integrates with cloud, hybrid, and on-premise enterprise applications and services.
What are the options for adoption?
The SAP Build Work Zone is available in three editions:
SAP Start: Building on the foundations of the SAP Build Work Zone, SAP Start (Beta Phase) provides a central home page for SAP (Public) Cloud solutions.
Standard Edition (formerly SAP Launchpad Service) enables users to create a central, personalized entry point for their enterprise applications. The Standard Edition adds extensibility options, connectivity to cloud and on-premise systems, and the ability to create a navigation menu with multiple working pages to SAP Start. One of the most important innovations (beta phase) is the possibility of using and integrating UI Integration Cards in the Standard Edition.
Die Advanced Edition (formerly SAP Work Zone) extends the Standard Edition by offering business users the ability to create and publish website content, link unstructured content to business data, and leverage high-quality, predefined SAP content.
It is very easy to switch to the higher SAP Build Work Zone editions.
SAP Build Work Zone in the BTP environment
With regard to increasing efficiency and expandability, SAP offers a good starting point with the Business Technology Platform (BTP) to generate significant added value for the business with the SAP Build Work Zone in the area of ​​processes, automation, connectivity and workflows. Using SAP Build Apps and SAP Build Process Automation, key users can decisively advance the creation of device-independent apps and automations. This gives you the opportunity to react quickly and agilely to new situations in the business environment or to approach newly developed areas of optimization in an economical and targeted manner.
Conclusion
As can be seen from the features mentioned above, the SAP Build Work Zone can support companies in a variety of challenges of digitization or renewal of their IT landscape or open doors to achieve faster results in the future. The solution also integrates seamlessly into SAP's new low-code/no-code offensive. This means that even less technically savvy users are able to increase the company's efficiency and ability to innovate.
If you are already using the SAP BTP, you can start immediately and possible application scenarios can be tested risk-free using the free tier option.
CONET will be happy to support you with the introduction of the SAP Build Work Zone!
We work with you to develop the procedure model, the strategy, configure the system according to your wishes and expand it if necessary. Do you want to try and pilot the service? We help you to set up a proof of concept. If necessary, we also train your employees.
Get more information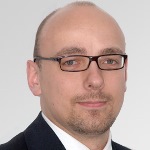 Franz Eugen Kronenberg is an experienced consultant and project manager in the field of portal integration. His main focus is on SAP Enterprise Portal Consulting, in particular the integration of employee and manager self-services in HR portals and mobile HR applications.
Source: https://www.conet.de/blog/digitales-arbeiten-mit-der-sap-build-work-zone/