Worry lines appear on the forehead of the majority of homeowners. This is because gas or oil are used for heating in private homes and also in apartment buildings. Some people may have had a gas heating system installed instead of an oil heating system not too long ago and have already spent quite a bit of money on it. With regard to climate neutrality, it certainly makes sense to take a closer look at the CO² emissions.
Those affected therefore ask themselves what will change and when the changes should take effect. The financial aspect also plays an important role.
When should the new building energy law passed by the federal cabinet be passed?
According to the latest information, according to the plans of Economics Minister Robert Habeck, the Building Energy Act (GEG) is to be passed before the parliamentary summer break on July 7, 2023. After that, it only has to go through the Federal Council. However, the FDP doubts that this schedule can be met.
Because since Patrick Graichen is no longer business secretary, there is no longer a central contact person.
The FDP considers it impossible to pass the law at this point in time. In addition, there are still about 100 questions for the group that have not yet been answered. That is reason enough why deliberations on the law have not begun.
In contrast, the traffic light accuses the FDP that the justification is just a tactic to delay the decision of the GEG.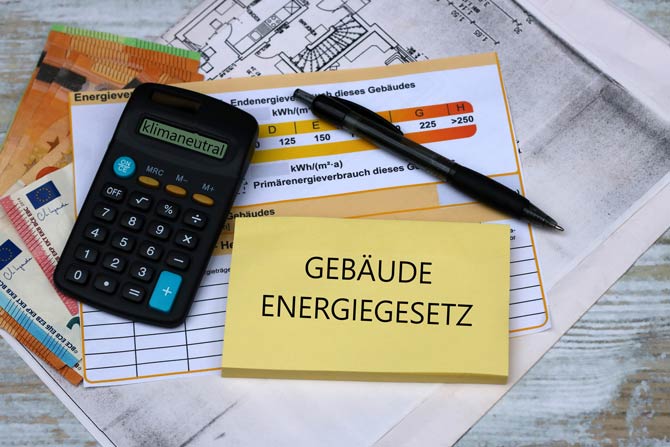 What can homeowners do?
Certain deadlines are specified in the amendment to the Building Energy Act. From 2024, 65 percent renewable energy will be a must for newly installed heating systems. However, this does not apply to existing heating systems. Furthermore, from 2045 onwards, no more fossil fuels may be used for heating in heating systems.
The bill means for homeowners that existing gas and oil heating systems will not be outright banned. However, there are some changes coming to consumers. If possible, from 2024, according to the Building Energy Act, newly installed heating systems should use 65 percent renewable energies for heating.
This should apply to all homeowners who are under 80 years old. This step is said to be the beginning of the end of gas and oil heating. All heating systems should no longer use fossil fuels by 2045. During this waiting period, existing defective gas and oil heating systems may be repaired and do not have to be replaced.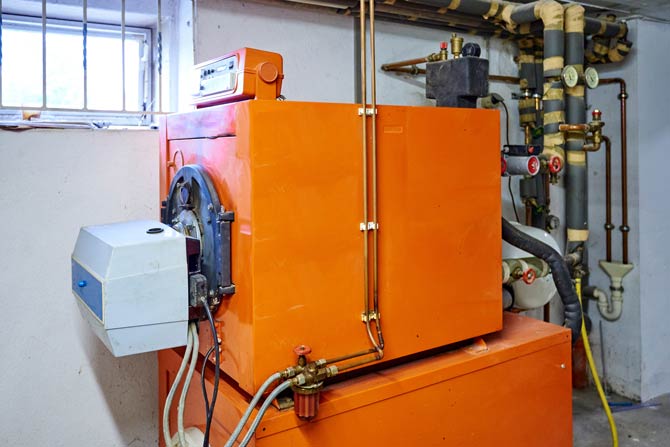 Which transition periods are planned exactly?
Even if there is an agreement with the federal government regarding the ban on new oil and gas heating systems, the key statement is that heating systems in buildings that are installed after 2024 must largely use renewable energies.
However, the actually intended obligation that functioning heating systems that are operated with oil or gas must also be replaced is waived.
There is also a transitional period of 3 years for heaters that break down after 2024. If homeowners are over 80 years old, the regulation of the 65 percent clause does not apply either.
If, on the other hand, the house is sold or inherited, the new law and a transitional period of 2 years apply to the new owner. There is also a hardship exception regarding profitability. This applies when there is no reasonable relationship between the value of the building and the amount to be invested.
The replacement of oil and gas heating with heat pumps is not specified. So it is up to the homeowner to decide whether to use a heat pump or other technologies to heat the home.
Is there financial support for replacing oil and gas heating with a heat pump?
Anyone who is thinking about taking the step of replacing the old oil and gas heating system with a heat pump can receive a so-called heating exchange bonus from the state. However, conditions must be met for this.
When it comes to state subsidies, there is sometimes a nice sum, which means that a subsidy of up to 40 percent is possible. If you replace your old oil heating system, you can benefit from a double subsidy. For example, there is basic funding for a heat pump, and federal funding is also planned for efficient buildings and is called BEG.
These are the most important facts that everyone should know:
The basic subsidy is available for regenerative heat generators such as a heat pump
In addition to the basic subsidy, a heating exchange bonus can be granted
It is important for the application that a specialist company confirms that the requirements are met
The basic subsidy and the heating exchange bonus together result in a higher subsidy amount
In order to receive all funding, certain requirements must be met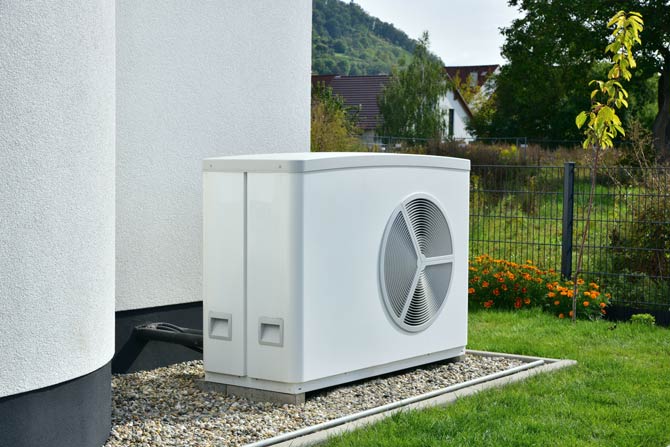 This is how the application for a subsidy for a heating replacement works
Anyone who would like to receive the heating exchange bonus of an additional 10 percentage points in addition to the basic subsidy of 25 percent and replace the old oil heating system with a heat pump can also receive a heat pump bonus of 5 percent, which results in a total subsidy of 40 percent.
It is helpful to have a specialist company or energy consultant at your side when filing the application. Advice is also available from some banks. In the first step, offers are obtained and an expert for energy efficiency is commissioned.
The application for funding is then submitted online via the BAFA portal.
This is followed by the commissioning and the contract for the implementation of the measures. Proof of use can be submitted online via the BAFA portal. The Federal Office of Economics and Export Control examines the applications and then pays out the funding.
The new building energy law and the subsidies can certainly be an incentive to think about a new CO²-neutral heating system.
Photovoltaic system in combination with heat pump
If you want to operate the heat pump with electricity from solar modules, you should first look at the total output in kilowatts. Information about the installed inverters is also an important aspect.
These are divided into so-called string inverters and micro/module inverters. The former are connected to several solar modules, while the others are each operated on a photovoltaic module. Micro/module inverters are more expensive to purchase. However, if the solar modules are aligned differently, there can be advantages in terms of yield.
If storage is planned for the photovoltaic system, a closer look should be taken at the costs and storage capacity. When obtaining an offer for a solar system, it must be ensured that material costs and all labor costs such as installation, any scaffolding required, commissioning and the extensive registration of the system are included in the offer price.
Important: The company's profitability calculation is often unrealistic and should be checked carefully in any case.
Source: https://blogg.de/oel-und-gasheizung-vor-dem-aus/