In the future, the messenger service Signal wants to make message requests from non-contacts more secure. Sender profile pictures that are not in one's own phone book therefore remain unrecognizable until users actively tap on them.
Don't make wrong decisions
With this function, the developers of the messenger want to prevent people from simply tapping on photos of attractive people or other misleading images in the course of an emotional action.
This minimizes the risk of engaging in conversations that, at worst, lead to scams.
For this reason, internet addresses will no longer be displayed for a message request in the future. After all, these requests could hide phishing attacks or fake websites, as developer Open Whisper Systems explained.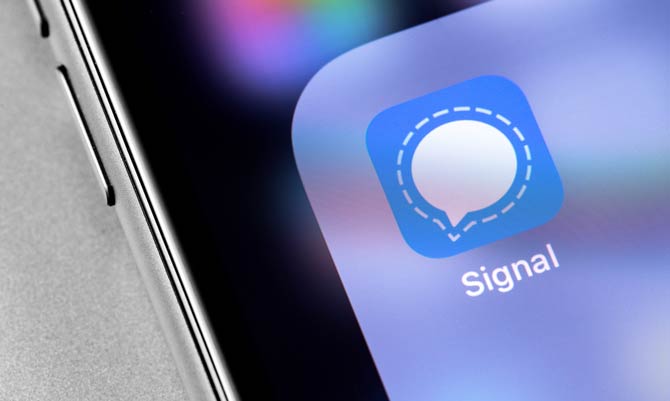 Block or report requesters
However, in order to avoid the formation of spam not only in communication and with individual messages, users can also block inquirers or report any inquiries in the future.
These measures are useful for blocking messages and conversations from the entire network. With this method, Signal wants to nip the spam campaigns in the bud and interrupt them early.
Many new registrations this year
According to their own information, the frequency of the messenger has increased significantly in 2021, so that the platform has aroused the interest of many scammers. As the operators of Signal emphasize, the defense against spam works without checking the message content or relationships between several users of the messenger.
According to the provider, if users click on the "Report and block spam" field, only the telephone number of the potential spammer and an anonymous ID are sent to Signal once.
However, if cell phone numbers are repeatedly reported as spam or if their use seems automated, users must solve a puzzle within the app to automatically stop the spam.
Put a stop to spammers
To initiate this measure, Open Whisper Systems dares to come up with a new idea. Normally, Signal's software is fully disclosed and freely accessible as open source. A new separate server area is available to fight spam. According to this information, interfaces belonging to the server area are also accessible as open source. Details on the exact implementation are not known, however, so that spammers cannot trick these measures.
However, these steps do not change Signal's fundamental security model, which is designed to protect privacy effectively. An exact start date for these measures is not yet known.
Source: https://www.blog.de/spam-schutz-bei-messengerdienst-signal/