Warehouse managers are faced with a major challenge: How do you find the optimal balance between delivery security and the lowest possible stock levels? And how can warehouse processes be made more efficient and interruptions in the supply chain prevented? SAP Extended Warehouse Management (SAP EWM) is a solution for managing warehouses of all sizes, which supports the integration of complex logistics processes into warehouse and distribution processes. We give you an overview of the functions and advantages of SAP EWM.
What is SAP EWM?
SAP Extended Warehouse Management is a warehouse management system that gives companies an overview of the storage of goods. The module is suitable for managing warehouses with high volumes. Due to its flexibility and good scalability, it can basically be used for all types of warehouses.
With the system are efficient storage and logistics processes possible by optimizing and largely automating them.
What advantages does SAP EWM offer?
Consistent, flexible and transparent processes along the entire supply chain are important building blocks for sustainable and reliable logistics. SAP EWM is a powerful system for warehouse management and control that companies from all industries use to manage their Map warehouse processes comprehensively and automatically can. The system divides the goods receipt process into different steps so that a better flow of goods is achieved. In addition, it offers many other advantages:
good scalability and therefore suitable for all types of warehouses
flexibly plannable resource management
simple company-specific adjustments
integrated material flow computer for controlling automated warehouses
SAP EWM is multi-client capable, so that the integration of different enterprise resource planning systems (ERP) is possible. Alternatively, the warehouse management system operate decentrally. Access to warehouse functions can therefore also take place without a connection to a central ERP system. It also offers a device-independent radio frequency connection, which allows for a mobile data collection for all warehouse processes cares. That includes the support of RFID when loading, unloading, packing and acknowledging warehouse tasks.
What functions does SAP EWM include?
SAP EWM offers a variety of functions that can be roughly divided into the categories of goods receipt, warehouse-internal processes and goods issue. For the Goods Receipt Among other things, unloading, provision and returns processing can be assigned.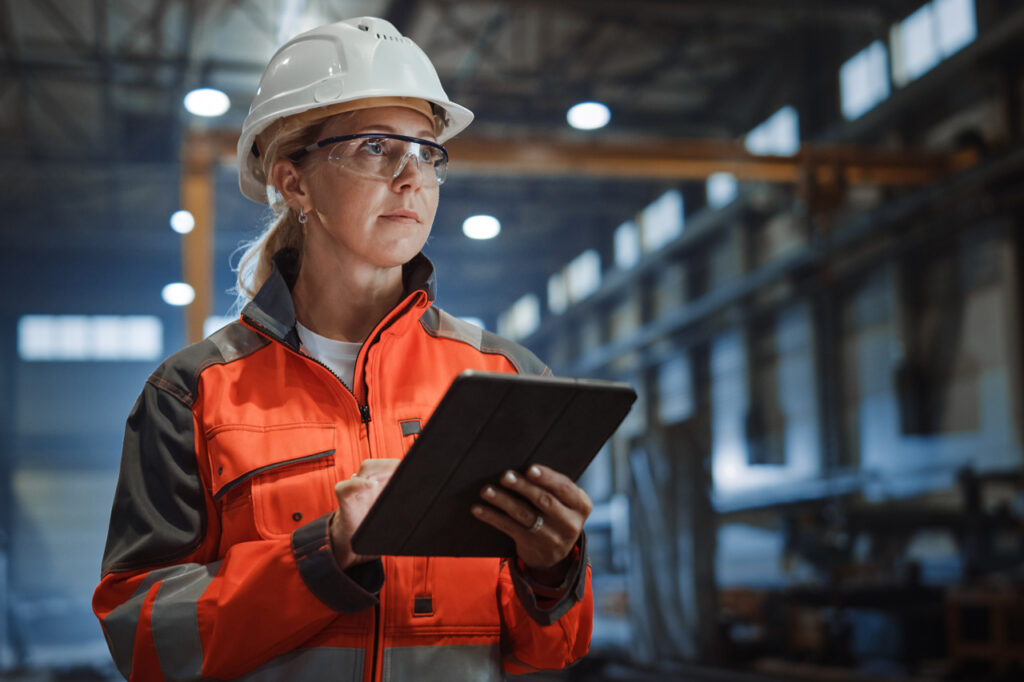 To the internal warehouse processes include replenishment, inventory and scrapping. The Goods issue is divided among other things into the areas of production supply and consolidation. In addition, the following functions are offered, which we will discuss in more detail:
material flow control
Automated storage and retrieval systems, forklift control systems, conveyor systems and other automated equipment for all product movements can be integrated via an interface to third-party systems (warehouse control computers). A material flow system (MFS) makes it possible to connect conveyor technology systems directly to SAP Extended Warehouse Management via a programmable logic controller (PLC).
Warehouse management monitor
The warehouse management monitor, as the central control and monitoring instrument, provides a complete and up-to-date overview of all information on picking, storage and inventory, resource management, stock levels and other warehouse activities. As an interactive tool, it enables the assignment, initiation and control of workflows.
labor management
The Extended Warehouse Management contains functions for planning and controlling the work assignments of employees and for measuring their performance using standardized specifications and key performance indicators. If desired, work management can also be connected to the company's own human resources system.
Integration of additional logistic services (LZL)
Activities such as the implementation of assemblies, labeling, the packaging of articles and the creation of kits (kitting) are integrated into the EWM via LZL orders. The order informs the warehouse employees about which service is to be carried out and which auxiliary products are required for this. The LZL order can also be used as a calculation basis for invoicing.
Automatic storage disposition (slotting) and warehouse reorganization
The storage planning continuously determines the optimal storage space, taking into account current product, requirement and packaging data. Parameters describe in which area the product is to be stored, what properties the storage location must have and which storage strategy should be used. With the warehouse reorganization, the storage planning data is used to determine how optimally the stock is stored in the current storage bins. If desired, stock transfers can be triggered automatically from the warehouse reorganization.
quality check
By integrating Extended Warehouse Management into the Quality Inspection Engine, it is automatically recognizable whether the delivered goods have to be subjected to a quality inspection or not. On the basis of an automatic inspection station determination, it is ensured that the quality inspection is seamlessly integrated into the goods receipt process.
Yard Management
All vehicles on the warehouse premises can be registered at checkpoints and their movements to a parking position or to a gate for immediate loading or unloading can be mapped using warehouse tasks. The warehouse management monitor can be used to monitor the warehouse yard defined in the warehouse structure (entrances/exits, warehouse gates).
SAP WM and SAP EWM: What are the differences?
Before SAP EWM, there was SAP Warehouse Management (SAP LE-WM) for SAP ERP. A large part of the functions of SAP LE-WM are also contained in SAP EWM and have been supplemented by others. In contrast to SAP LE-WM, SAP EWM is not a module but an independent system. This means that the commercial and logistical processes are operated separately from each other. Compared to SAP WM, SAP EWM offers besides that significantly increased range of functions more flexibility and is more scalable.
When is it advisable to switch from SAP WM to SAP EWM?
While the older SAP solution for warehouse management will only be officially supported until 2025, Extended Warehouse Management will be further developed and also offered for SAP S/4HANA. Therefore, companies that use SAP LE-WM should think about switching to SAP EWM. As an interim solution, SAP offers S/4HANA Stock Room Management. In the long term, switching to S/4HANA with "Embedded EWM" can also be worthwhile, which in turn is offered in a basic version and an extended version with a larger range of functions. Another option is to operate SAP EWM decentrally. One reason that can speak for this decision is the connection of several ERP systems to the extended warehouse management. Some companies may already be using EWM in a decentralized manner, but have not yet switched to S/4HANA.
Conclusion
With SAP Extended Warehouse Management (SAP EWM), as part of the SAP Supply Chain Execution Platform (SAP SCE), all processes within a logistics chain are supported. The functions and business processes integrated in Extended Warehouse Management create a high level of transparency of stocks and processes, enable precise planning of warehouse processes and ensure efficient processes for distribution and warehousing.
SAP Extended Warehouse Management mit CONET
We support you in managing and controlling your warehouse using SAP Extended Warehouse Management. Use the experience of the CONET specialists from numerous logistics projects.

Our SAP EWM services
Was this article helpful to you? Or do you have further questions about SAP logistics or SAP EWM? Write us a comment or give us a call.

Niklas Ludwig has been Communication Manager at CONET since March 2020 and is responsible for the internal and external communication of the CONET group of companies.
Source: https://www.conet.de/blog/sap-extended-warehouse-management-fuer-effiziente-lagerprozesse/