Slow downloads and dead spots could soon be a thing of the past. In this country, the expansion of mobile phone networks is progressing steadily. Nevertheless, operators in some federal states are more successful than in others.
Large projects for the expansion of mobile communications
In order to meet their coverage obligations in good time, a great deal of initiative is required from German network operators in connection with the expansion of mobile communications. Current information from the Federal Network Agency refers to this.
The documents relate to conditions that network operators such as Deutsche Telekom, Telefonica and Vodafone agreed to in the 2019 frequency auction and which are to be met by the end of 2022.
Ambitious goals
A commitment states that by this time at least 98 percent of all households in every federal state will have access to a mobile phone network with a download rate of at least 100 megabits per second. As the paper makes clear, by January 2022 this requirement had only been met by all network operators in four federal states.
In the city states of Hamburg, Bremen and Berlin, 100 Mbit/s coverage is already 100 percent of all households. With a share of 99 percent, the expansion in North Rhine-Westphalia has largely been achieved.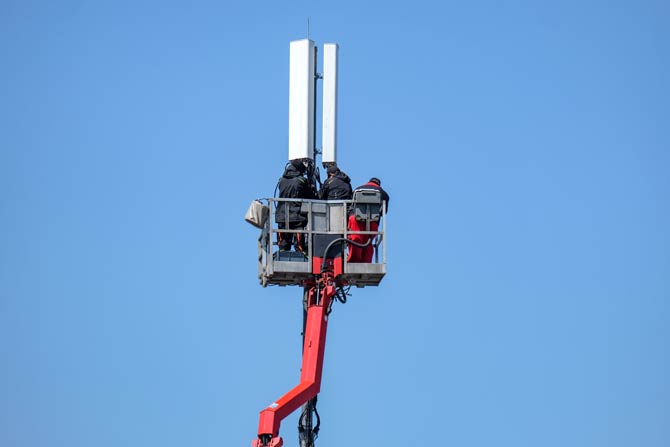 Different developments in German federal states
In the document, the regulator refers to a cellular coverage in a range that refers to the best and worst coverage. For the state of Bavaria, mobile phone coverage ranges from 88 to 98 percent.
Accordingly, the slowest telecommunications company covers the expansion with 88 percent and the fastest service provider up to 98 percent of the households in the state.
However, the document does not provide any information about which network provider is the fastest and which is the slowest.
In the recent past, however, Telefonica had the greatest difficulties in meeting the requirements for network expansion.
Specifications for federal roads and motorways
In January 2022, no telecommunications company had yet achieved the target of 98 percent in three federal states – in Baden-Württemberg, Rhineland-Palatinate and Thuringia. In ten federal states, at least one in three network operators has not yet reached the 98 percent mark. The requirements include that the download of 100 Mbit/s through mobile networks is also possible on all important federal roads and motorways as well as frequently traveled rail routes.
According to information from the Federal Network Agency, the range achieved on the German trunk road network is currently 93 to 99 percent. So far, a level of 90 to 96 percent has been reached on the most important federal highways and 92 to 97 percent on railways.
Source: https://blogg.de/verbesserung-bei-deutschlands-handynetzen/