Think about tomorrow today: an investment in a heat pump is an investment in the future. With the purchase of a heat pump, home builders save heating costs in the long term (further tips for saving energy in a property) and protect the climate and environment at the same time.
What is a heat pump?
A heat pump is a generic term for different heating systems that use their own environment as a heat source. Sophisticated techniques and various sources allow property owners to find a heating system that provides reliable and economical heat supply.
All heat pump models have in common the special feature that they generate heat.
Regardless of the heat source selected for the heating systems, the refrigeration cycle serves as the central technology of every heat pump. Before the ambient heat generates the desired temperature through air, water or geothermal heat, it passes through pipes to a heat exchanger through which a refrigerant flows. Due to certain material properties, the refrigerant evaporates even at low temperatures. However, the heat generated by this process is too small to be used to operate a heating system or to generate hot water. At this point, the power-driven compressor starts to increase the temperature.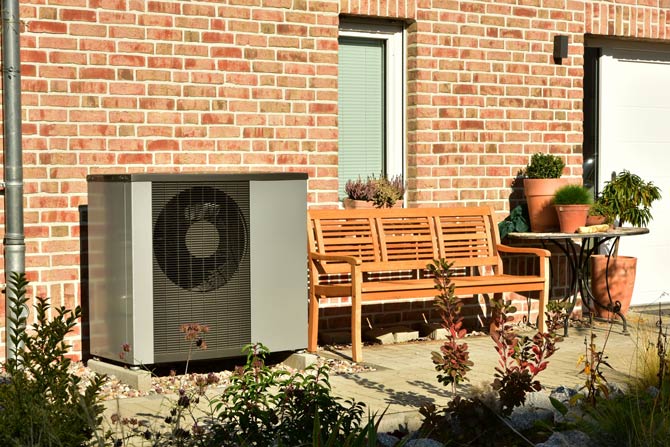 Differences between heat pumps
No matter which model buyers choose: Prospective buyers should keep in mind that different heat pump models differ primarily in the heat source used. Ultimately, this heat source also provides information about the location at which the device is positioned.
Heat pumps extract the heat from the ambient and exhaust air, groundwater or the ground. With a so-called ice energy store, all three heat sources can even be used as energy suppliers. Individual circumstances decide which energy source is most suitable.
Most consumers choose air to water heat pumps because the installation of these devices is quite quick and straightforward. In addition, an air-to-water heat pump is the cheapest method of heating with ambient heat.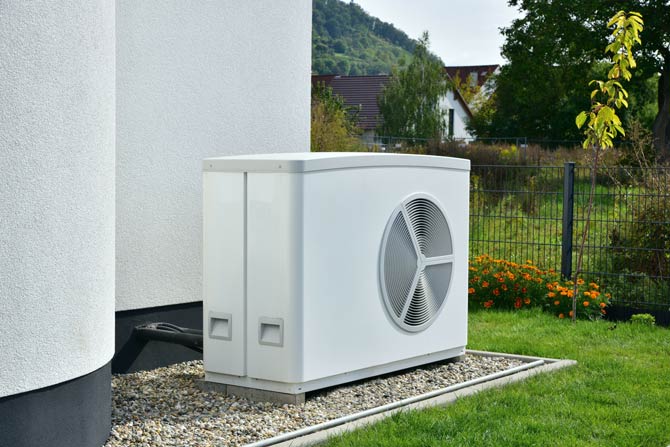 Which heat pump for which property?
The choice of a suitable heat pump automatically goes hand in hand with the right heat source. While an air-to-water heat pump can be used almost anywhere, the use of a brine-to-water heat pump is not permitted and sensible everywhere.
Because boreholes are required to attach geothermal probes, deep boreholes are bound by mining law regulations.
Reporting to the competent authority is mandatory. The same guidelines apply to geothermal probes of brine-water heat pumps, so the use of such a system is not generally suitable for all house types. Because the installed heating system also affects the choice of heat source, hybrid heat pumps are particularly well suited for radiator heating systems with high temperatures.
Heating demand as an important factor
Heat pumps not only use different heat sources, but are also available in different output ranges. Before purchasing a heat pump, homeowners should therefore consider their heating requirements and how the heat pump is used. The heat requirement is primarily based on the energetic condition of the houses and user behavior. For efficient functioning, the device should be designed accordingly.
Another aspect relates to usage. The heat pumps can be used monovalently or bivalently. While a single heat pump is usually sufficient for a new building, a combination solution is recommended for a renovation or as part of a modernization.
For this reason, the heat pump works with intact heating systems and, in addition to a secure heat supply, also allows maximum flexibility with regard to the fuel price.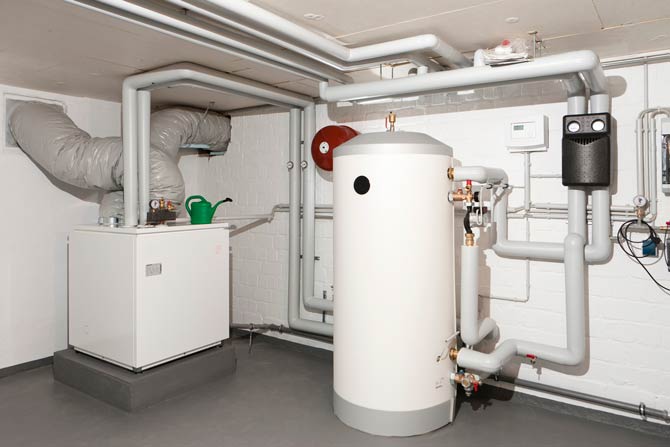 Radiators with a low flow temperature
For optimal use of heat pumps, not only the right performance plays a decisive role. In addition, the respective building and the heating pump should also be adapted to the requirements of the heat pump.
An important prerequisite for efficient operation are radiators that only require low flow temperatures.
In addition, the respective buildings should have good energy values. In practice, combinations of a heat pump and underfloor heating have proven themselves.
apply for funding
Since the heat pump technology is very environmentally friendly, the state supports the purchase of the devices. Therefore, potential buyers should not neglect to apply for subsidies to which they are entitled within the framework of federal subsidies for efficient buildings.
These subsidies are available to home builders either as individual or partial measures for residential buildings.
Source: https://blogg.de/waermepumpen-im-fokus/